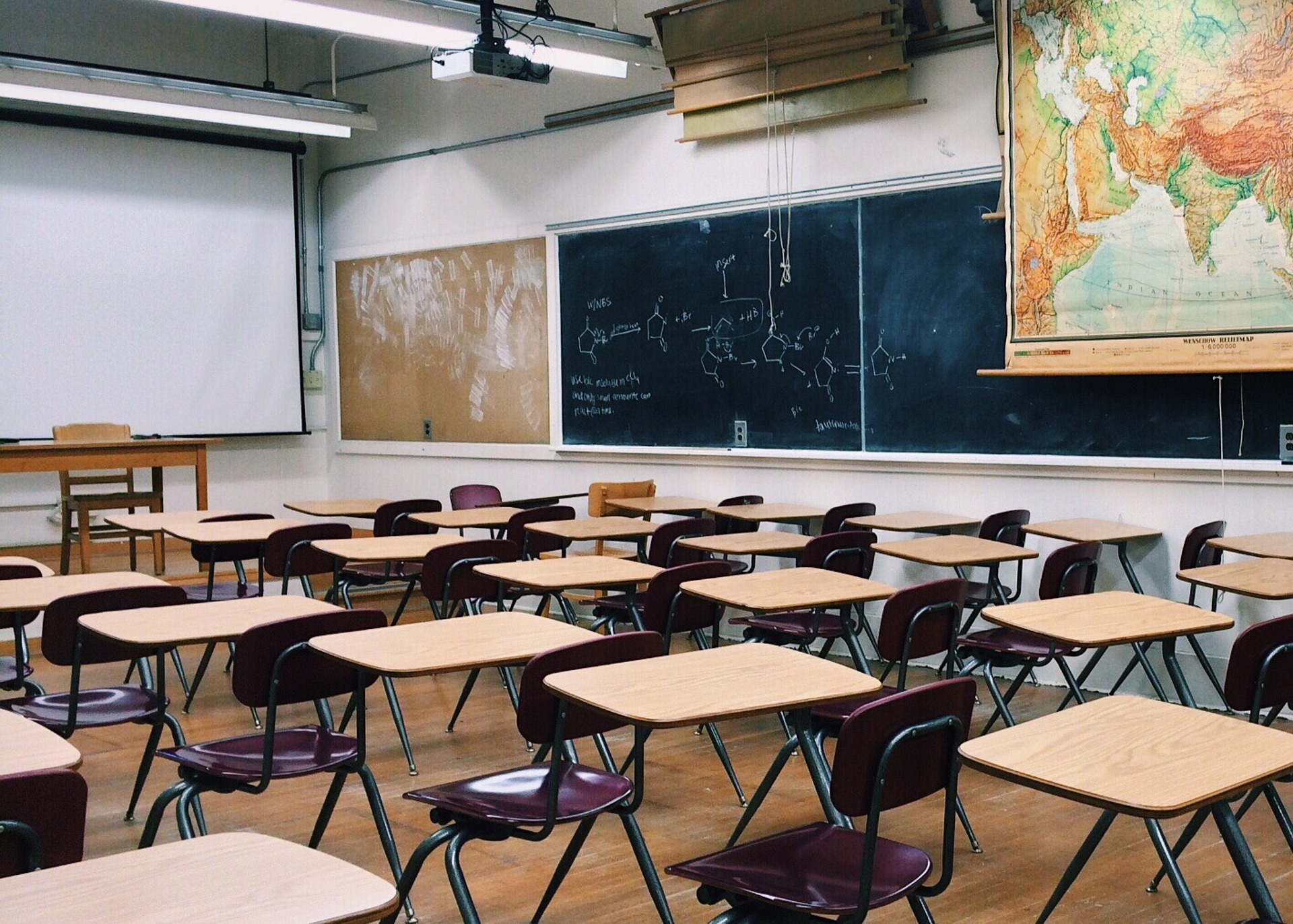 SCOPE is an approved sponsor of Continuing Teacher and Leader Education (CTLE).
Professional Development Courses
At SCOPE Education Services, we understand the unique challenges you face as an educator. We have developed courses (ranging from engaging students in emerging technologies to working with students who have disabilities) that will aid you in tackling these challenges.
To find out more about our current face-to-face and online courses for educators, follow our links below.
Note: For educators in our member districts (Nassau County, NY and Suffolk County, NY), we offer discount prices on our courses. For all educators, we recommend that you create an account when you register for your first course or courses.
Winter/Spring 2020
Welcome to SCOPE Education Services' online registration site. We encourage you to set up an account for ease of future transactions.
To view SCOPE's Professional Development Winter/Spring 2020 course catalog CLICK HERE.
SCOPE offers discounted Professional Development course tuition fees for employees of our member districts.
If the district that you work for is a member of SCOPE, be sure to choose the member rate when registering. In order to complete the registration, SCOPE reserves the right to process the additional fee on your credit card if a member rate is selected in error.
Follow the links listed below to register for either: Face-to-Face Courses or Online Courses:
6  We provide New York State certification training programs in child abuse ID and reporting, DASA (Dignity for All Students Act) and violence prevention for educators and other professionals who seek these credentials. School should be a safe space for students. Informed and trained teachers and teaching assistants can help transform schools into these safe spaces. Below are links to each of the certification forms to fill out as a PDF:
Below are upcoming dates for each certification:
DASA: 3 Hours face-to-face time, 3 Hours online (to be completed within 1 week)
Wednesday, December 11, 2019  4:00 PM – 7:00 PM
Wednesday, January 22, 2020  4:00 PM – 7:00 PM
Monday, March 2, 2020  4:00 PM – 7:00 PM
Monday, May 11, 2020 4:00 PM – 7:00 PM
Monday, June 15, 2020  4:00 PM – 7:00 PM
Child Abuse ID and Reporting
Thursday, December 5, 2019 4:00 – 6:00 PM
Wednesday, February 5, 2020  4:00 – 6:00 PM
Wednesday, April 8, 2020 4:00 – 6:00 PM
Wednesday, June 17, 2020 4:00 – 6:00 PM
Violence Prevention
Tuesday, December 3, 2019 4:00 – 6:00 PM
Tuesday, February 4, 2020 4:00 – 6:00 PM
Tuesday, April 7, 2020 4:00 – 6:00 PM
Tuesday, June 16, 2020 4:00 – 6:00 PM
Parent Workshops
Our parent workshops are designed for parent organizations in a one-hour format. Parent topics include the following: Cyber-Safety; Bullying; Resiliency; Over-Indulgence; Protecting Children from Abduction/Sexual Abuse; Raising Socially Successful Children; and Understanding Early Adolescence
Professional Staff Programs
Professional staff programs are designed for the 45 minute to one-hour faculty meeting format. Topics can be expanded for in-service training. Many of these programs answer the Project SAVE mandate to provide violence pprevention in-service training to staff. Professional staff topics include the following: Sexual Harassment; Child Abuse and Neglect; Bullying; Relational Aggression; Early Adolescence; Resiliency; Classroom Management; Early Warning Signs; Personal Safety; and Abduction Prevention Education
*Staff programs and Parent Workshops available upon request.
Student Workshops
The student workshops are age-appropriate and available for students in Grades K-12. The programs are designed to answer one or more of the following SED mandates:
Project SAVE – Instruction in Civility, Citizenship and Character Education; and Interpersonal Violence Prevention

Abduction Prevention K-8 (1996)

Personal Safety Education K-6 (Prevention of Child Sexual Abuse) (1984)
Student topics include the following: Tolerance; Friendship; Personal Safety; Anger Management; Manners; Bullying; Relational Aggression; Conflict Solving; Empathy; Cyber-Safety; and Sexual Harassment.
*For further information, contact
: 
Mike O'Brien at (631) 881-9622
BIOS
Anthony Auciello – scopeauciello@aol.com
Anthony Auciello has taught integrated co-teaching and applied behavior analysis classes in Valley Stream District #30.  He earned an M.A. in Reading and Literacy from LI University.  Most recently,   Mr. Auciello completed coursework in Educational Administration through Stony Brook University.
Lindsay Audiino – lindsayaudiino@gmail.com
Lindsay Audiino is a high school English and Special Education teacher on Long Island.  Her experience ranges from middle school, high school, AP Language and Composition, inclusion settings, resource labs and self-contained.  Since starting her career 10 years ago, Lindsay has built a wide variety of connections with phenomenal educators throughout the country, and is part of several "ambassador communities" and "coaching teams" for technology tools that are utilized in the classroom.
David Bernard – davidbernard@davidbernard.com
David Bernard has gained recognition for his dramatic and incisive conducting in the US and in over 20 countries on four continents.  He serves as Music Director of the Park Avenue Chamber Symphony and the Massapequa Philharmonic.  
Francesca Cavallaro Reardon – f.cavallaro@yahoo.com
Francesca has been working as a Guidance Counselor for the past nine years.  She loves working with students and is often confronted with the much difficult task of getting unmotivated students to produce work and to become engaged.  A college/career focus can result in a drastic change in their attitude and approach to school work.
Deirdre Cerrito – deirdrecerrito@yahoo.com
Deirdre has been a middle school and high school English teacher in North Babylon since 1995.  She graduated manga cum laude from Queens College with a Bachelor of Arts in English and a Master of Science in English and Secondary Education.  She has been an inservice course instructor for more than 8 years.  She has been trained extensively in the Common Core, written curriculum, trained her colleagues building wide and been a new teacher mentor.  She is committed to providing high quality inservice classes with research-based tasks and Common Core aligned materials.
Kristen Cogan – Kristencogan@gmail.com
Kristen is a Business Education teacher at Northport HS.  She holds a Bachelors in Business Administration with a minor in Writing from Susquehanna University, as well as a Master's Degree in Secondary Education from Dowling College.  Kristen holds additional certification in ELA, School Building/District Administration and is a Google Certified Instructor.  She has taught a multitude of courses for College Credit through SUNY Farmingdale and Stony Brook University as part of the school's specialty Academy of Finance Program.  Last year, Ms. Cogan collaborated with four other LI School Districts to create a new cutting edge course in which students engaged in a cross-district,  multi-school collaborative project focusing on the creation of a positive and sustainable digital profile and web presence.  She was the recipient of the Fred Podolski Leadership and Innovation in Technology Award for most innovative use of technology by a classroom teacher.
Jill Cohen – Jilly119@gmail.com
Jill has been an educator in the West Hempstead UFSD for 28 years.  She began her career as a classroom teacher with experience in grades K – 4 grades.  In 2014, she became a Math AIS teacher.  Currently she is the Math AIS teacher for grades 4 – 6.  In 2014-15 she was fortunate to be a recipient of a NYS STLE (Strengthening Teacher Leader Effectiveness) Teacher Leader Grant.  She is currently a member of her district's APPR Committee, as well as, the RTI Committee.
Linda Cohen – lhardmancohen@gmail.com
Linda is a Speech Language Pathologist with 31 years' experience in the field.  She graduated Adelphi University with a Bachelor's of Science in speech Pathology and Audiology and a Master's of Science in Speech Pathology.  She holds a certificate of Clinical Competence and NYS private practice license.  She has been working in the Bayport/Blue Point School District for over 29 years.  She has worked in various facilities on LI in summer programs as well as Private practice work.  She is a trained Mentor for new teachers and student teachers in her school district.  
Kerri Crawford – kerri1125@gmail.com
Kerri began her teaching career in September 1975. She was a second grade teacher until her retirement in June 2010. For the last ten years Kerri was the regular education teacher in an Inclusion classroom.  Kerri was a member of the district's Technology Committee, is a trained mentor for new teachers and served on the Professional Development Team for the last twelve years. She was hired by the Board of Education to act as facilitator of the Professional Development Team in 2006 and continued in that role until retirement.
Kysten Ellison – Kysten@aol.com
Kysten has been a health educator for over a decade.  She obtained a BS in Community Health and Human Services, a certificate in counseling specializing in both nutrition and drug/alcohol addiction, and a MS in Special Education.  Ms. Ellison is a certified health educator K-12.  She currently teaches health on the middle school and high school level in the Middle Country School District and facilitates many health related courses on the graduate level.  Ms. Ellison is also a trainer for educators on the prevention of violence and sexual bullying in youth, and is an Adjunct Professor at Stony Brook University in the Health Technology and Management Department in the School of Health Professions.
Richard Faber – Fabes888@gmail.com
Richard has been teaching at Syosset HS for the past 21 years.  He obtained his BS in Physical Education and Health Certification from Ithaca College.  His Masters and School District Administration certificates is from Stony Brook University.  Richard is also a certified Driver Education Instructor and he has been the Coordinator of Driver and Traffic Safety at Syosset since 1999.  Richard teaches Peer Leadership at Syosset and he also teaches wellness classes.  He has trained numerous teachers in Peer Mediation and Conflict Resolution and he has presented workshops on Character Education, Conflict Resolution, Student Engagement, to name a few across LI.  Richard is no stranger to teacher education; he has been teaching inservice and graduate classes for the past 15 years.  He looks forward to continue educating teachers in all different types of courses he offers. 
Debbi Frechtman – deb5474@aol.com
Debbie is presently a second grade teacher. She has a Bachelor's Degree in Elementary Education and a Master's Degree in Special Education. She has 25 years teaching experience that has included resource room, self-contained and elementary education.
Jean Galima – jeangalima@yahoo.com
Jean, a retired Sayville Middle School teacher of Communication Skills, English, and Gifted Facilitator/teacher, also taught primary grades and high school, as well as professional development courses.  As an Islip Spotlight Teacher, Above and Beyond Teacher, and Dowling Educator of the Month, her mottos are, "What we learn with pleasure, we seldom forget," and "All children are gifted; they just open their packages at different times!"  She always looks forward to sharing resources and ideas.
Jaclyn Graham – jgraham.scope@gmail.com
Jaclyn is a reading specialist in the Baldwin School District. She has a BS in Childhood Education from SUNY Cortland and an MS in Literacy from Dowling College. She most recently received her administrative degree from Stony Brook University. Additional certifications include Early Childhood Education and Students with Disabilities. She has presented literacy-based workshops and taught several in-service courses. She looks forward to sharing ideas with other colleagues. 
Kristina Holzweiss – lieberrian@yahoo.com 
Kristina has been an educator for almost 20 years and is certified in school library media, educational technology, and English 7-12.  Innovative in her use of technology in education, Kristina created commoncoreconversation.com and is Ambassador for Edmodo, and Glogster as well as Awesome Stories. Kristina has presented for the International Society for Technology in Education (ISTE) and is also certified as a trainer for both Thinkfinity and Intel.  As a published Author, Kristina currently writes a column for School Library Media Monthly Magazine.
Richard Hyman – rhyman5@verizon.net
Richard holds an M.A. in Music from Columbia University and an M.S. in Education from Queens College.  He is Music Director of the Northport Symphony Orchestra and the Unitarian Universalist Fellowship in Huntington.  A music teacher in the New York City Public Schools for thirty-five years,  Mr. Hyman was named "Queens Music Teacher of the Year" in 2007.  Since 1998, he has been an annual recipient of the ASCAP Special Award for composer members.
Tom Jeffery – scopeinstructor@optonline.net
One of the original online instructors for SCOPE, Tom is the Senior Assistant Principal of Clark's town South High School in Rockland County, where he also serves as the International Baccalaureate coordinator.  Tom was the Technology Staff Developer in the Sayville Public Schools where he also taught the district's ninth grade Technology requirement that focused on academic uses of computers for students and teachers.  While there, Tom served as Principal for the Summer School and Alternative High School programs.  As an educational consultant Tom operates a business in upstate Warwick, New York and has published many articles on education issues facing today's families, teachers, and students. Tom has also functioned as a teacher and an administrator for other districts in Brooklyn and on Long Island.
Julia Lang-Shapiro – eyecre8art@yahoo.com
Julia Lang-Shapiro is the Art Department Chairperson for Northport-East Northport Schools. In addition to presenting workshops at the local, state and national levels, she the Co-Chair for NYS Youth Art Month for the New York State Art Teachers Association. Mrs. Lang-Shapiro holds a BA in Art Studio, an MS in Education and a PD in School District Administration from LIU/C.W. Post.
Vincent La Ruina – vincenzolaruina@gmail.com
Vincent is a fifth grade teacher at Gardiner Manor School in Bay Shore.  He received his MA from Queens College in Elementary Education and his BA from University of NY in Psychology with Elementary Education Certification.  He has taught online classes for Creative Teacher Education Institute and Brooklyn Brainery.   
Patricia Magilligan – magilliganp@gmail.com
Patricia celebrated her 26th year of literacy instruction last year.  She is currently a Literacy Specialist in the Baldwin School District.  She has a BS in Elementary Education from Adelphi University, a MS in Reading Specialization from St. Johns University, and is in the process of completing her administrative degree from Stony Brook University.  Mrs. Magilligan has conducted school and district wide professional development in the area of Balanced Literacy.  She looks forward to collaborating with teachers with many different perspectives and experiences.   
Gayle Meinkes-Lumia – gmeinkeslumia@bufsd.org
Gayle has been teaching English at the Brentwood School District for nineteen years.  She is a master teacher who is heavily involved in student success and teacher education.  Gayle was the English Language Arts Staff Developer at Brentwood for two years, where she created innovative lessons and disseminated information to faculty and students.  She has taught classes at LIIPS and the Brentwood Teacher Center for fifteen years.  Gayle has developed lectures for the Suffolk Reading Council, written articles for the "Social Studies Docket", and was  awarded "New York State Educator of Excellence" in 2000.  Last year, Gayle was honored as "Teacher of the Year" for the Brentwood School District.
Maureen O'Brien –  mobrien16@hotmail.com
Maureen began teaching in 1997 as a Speech Pathologist in the Kings Park School District.  She then taught 6th grade Inclusion for five years.  Maureen became a Certified Academic Language Therapist in 2005 and a Literacy Specialist in 2010.  She has been teaching students with dyslexia to read in grades 4 – 12 using the Orton Gillingham Methodology in the Kings Park School District since 2005. 
Laura O'Shaughnessy Swan – loshswanscope@gmail.com is a Teacher's College, Columbia University graduate with a Masters in Art and Education.  As an art teacher for over 24 years, her artistic sensibilities foster and inspire creativity and individual expression in her students.  She presently teaches 6th, 7th, 8th grade art elective and 8th grade studio art at Long Beach Middle School, as well as adult art education inservice courses. She is the Art Club advisor responsible for the set designs for the LBMS drama productions and various community education outreach programs.  She and her hometown of the City of Long Beach, NY are currently the Guinness Book World Record holders for "The Longest Line of Surfboards" that helped to regain community solidarity in the years post superstorm Sandy. 
Andrew Paskal – apaskal@juno.com
Andrew teaches in elementary education at the Plainview Old Bethpage School District. He is certified in elementary education, literacy, and educational technology.
Dr. Peter A Pece – doctorpece@optonline.net
Peter received his doctorate in the field of Neuromusicology where he examined issues involved in how the brain processes music, memory and language, and what the effects of brain trauma has upon these processes.           Dr. Pece retired from public school teaching after 37 years but remains involved as an adjunct at Stony Brook University where he lectures on such diverse topics as music and neurologic function, educational methods and the early adolescent, and guides teachers and administrators in the construction and the writing of their graduate thesis. Peter recently musically directed and conducted "Beauty and the Beast" and "My Fair Lady" at Gateway Playhouse with Broadway's Jennifer Hope Wills. Also at Gateway, Peter was pianist/musical director for "The Rat Pack is Back" where he performed with "The Black Tie Affair Swing Orchestra" and the Rat Pack impersonators from Las Vegas. Peter has performed at Lincoln Center as well as having arranged and performed musical revues for former President Bush (41) and former Prime Minister, Margaret Thatcher. He has been the musical director of Gateway Playhouses Children's Theatre since 1993, where he musically directed over 30 productions. Peter is the musical director and musical arranger for "Courting the Jester: A Salute to Danny Kaye" and "That's Amore" A Musical Salute to the Composer Harry Warren which have been performed in the tri-state area since 2001. 
Emily Peterson – epeterson@emoschools.org
Emily is the Professional Development Coordinator for the East Moriches School District and a library media specialist. She holds a Bachelor's degree in elementary education from the University of Colorado, a Master's degree in Library Media Sciences from Long Island University, and a second master's degree from the University at Stony Brook in Educational Technology and Computing. She is a Regents Ambassador and attends all the Network Team Institutes hosted by the New York State Education Department.
Marina Poulis – mpoulis100@gmail.com
Marina Poulis has been teaching foreign language for 21 years at both, the middle and high school levels.  She has been at the East Islip School district since 1999.  Her participation in five study abroad programs has given her perspective and awareness into different cultures and people.  She earned her BA in French and Sociology from Binghamton University and an MAT in French from Stony Brook University.  She is also certified to teach Spanish.
Corinne Roig – kutamojada@gmail.com
Corinne Roig has been teaching 4th or 5th grade for 14 years.  She enjoys challenging herself to meet the needs of various learners.  Corinne is a self-contained teacher, and also teaches the gifted program before school, and in the summer a Life Skills Program.  She prides herself in using Effective Behavioral Intervention Strategies to keep students motivated, engaged and maintain classroom control. 
Alissa Rosenberg – alissaspieces@gmail.com
Alissa Rosenberg is a licensed Speech Language Pathologist and Teacher of the Speech and Hearing Handicap. She is currently working in the Harborfields Central School District. Previous experience includes working with children in the Early Intervention Program in Suffolk and Nassau County. She received her B.A. from Hofstra University in Psychology and her M.S. from Adelphi University in Communication Sciences. Alissa has also had the privilege to have participated in the mentor program at the Social Thinking Clinic in San Jose, California under the direction of Speech Pathologist Michelle Garcia Winner.
Dorothy Savitch – dorothy.savitch@gmail.com
In 2002, Dorothy was named as the first Music Director of the Brooklyn Conservatory Community Orchestra. Since 1997, Ms. Savitch has also been Music Director of Long Island's Sound Symphony Orchestra.  Maestro Savitch also serves on the faculty of the Summer Conductors Workshop at Queens College. She also directs the Brooklyn Conservatory's Music Partner's Program, which provides   hands-on musical training to over 4,500 New York City school children.
Christina Sciarrotto – cmes724@yahoo.com
Christina currently teaches first grade in New Hyde Park.  She has Masters' Degrees in Literacy and Administration.  In 2013, Christina was the recipient of SCOPE's Shine Above the Rest Teacher Service Award.
Michael Sims – mikesimsduke1@yahoo.com
Michael has been a classroom teacher for 23 years.  He has also serves as an instructor providing professional development, graduate courses and workshops for several institutions.  These include:  SCOPE, Teacher Education Institute, and Dellacave Educational Institute.  Michael also serves as a coordinator for new teachers in his school district and regularly works with local universities as a cooperating teacher.
Tracy Toth – tracy764@gmail.com
Tracy teaches computers and business education at Sayville Middle School.  She is the technology teacher trainer for the Middle School and an Adult Education instructor.  She holds MOS certifications in Word, Excel and PowerPoint.
Christopher Visco – cvisco@optonline.net
Christopher taught Earth Science & AP Environmental Science for 33 years. Christopher is retired and serves as an adjunct professor at SCC in Geology. He has collected rocks, minerals and fossils all over the US and found the first and only dinosaur fossil on Long Island.
Francine Voulo – favoulo@aol.com
Francine is a Spanish Teacher at Robert Moses Middle School in N. Babylon.  She received her BA in Spanish & Elementary Education from Hofstra University, her master's from Adelphi University.  She started this course to help her colleagues at work to communicate with the growing Spanish population in our schools.
Danielle Waitz – dwaitz@hotmail.com
Danielle is currently working as a fifth grade teacher in the Smithtown School District.  She has been teaching for 16 years.  Mrs. Waitz received her BA in Elementary Education/Psychology as well as a Masters Degree in MST from Hofstra University.  She has also served as an instructor providing professional development.  Danielle has also been a mentor for new teachers in her district and serves as her school's science liaison with the district's science coordinator.
Jully Williams – gina102105@gmail.com
Jully is currently working as an ENL teacher for the North Babylon School District.  Ms Williams received her BA and her MA in TESOL from Adelphi University.   
Cecile Wren – cecile@myeisolutions.com
Cecile is an educational consultant who customizes professional development programs for school districts throughout Long Island.  These programs focus on district/school reorganization efforts, middle level education initiatives, social and emotional literacy programs, anti-bulling programs, and the Dignity for All Students Act.   Cecile teaches in-service and online courses to provide the skills and techniques needed to support these initiatives.  Cecile has presented at local, state, national, and international conferences.